Cross-posted from my staff blog where I set up a Virtual EduTECH page for interested staff who wanted to know a bit more about the conference that the select five of us who went got to see. Putting this together showed me that sometimes someone else does say it better, than curation is a great way to assemble a shared experience and favouriting Tweets as the conference goes along is a heck of a lot easier than trawling back through 4 days of a #hashtagged Twitter stream. I think that if you didn't get to go to this conference then a thorough exploration of the stuff assembled below will go pretty close to making you feel like you knew what was happening and the big ideas that flowed through the conference and out through the digital ecosphere.
---------------------------------------------------------------------------------------------------
Sugata Mitra - From a hole in the wall to the cloud
Article that summarises most of the ideas from his keynote.
He talked a lot about the concept of SOLE (Self Organising Learning Environments) - link to Tumblr showcasing examples and ideas.
Here is his talk summarised in cartoon form.

Anthony Salcito - Lead a Learning Revolution
Jenny Luca - Digital Literacy  Enter in your school email address to access her slideshow
Sir Ken Robinson - Learning To Be Creative
Keynote summary including links to videos shown.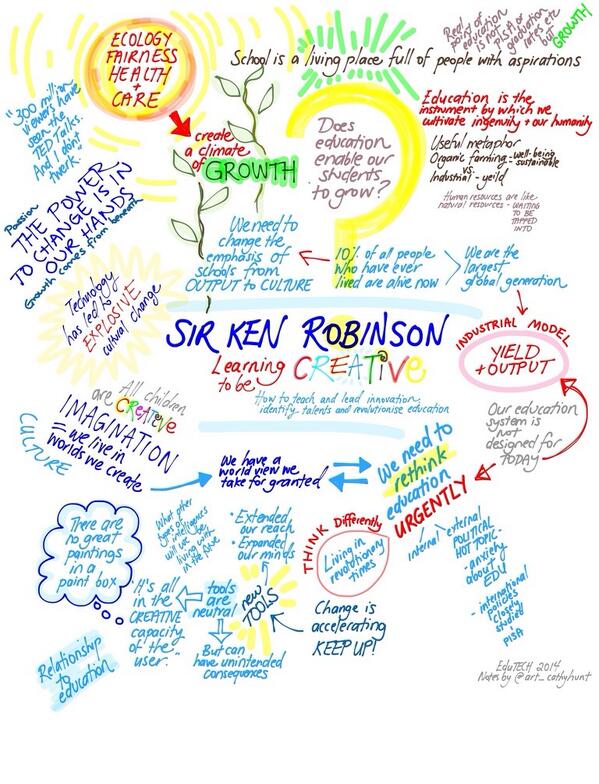 Ewan McIntosh - Agile Leadership in Learning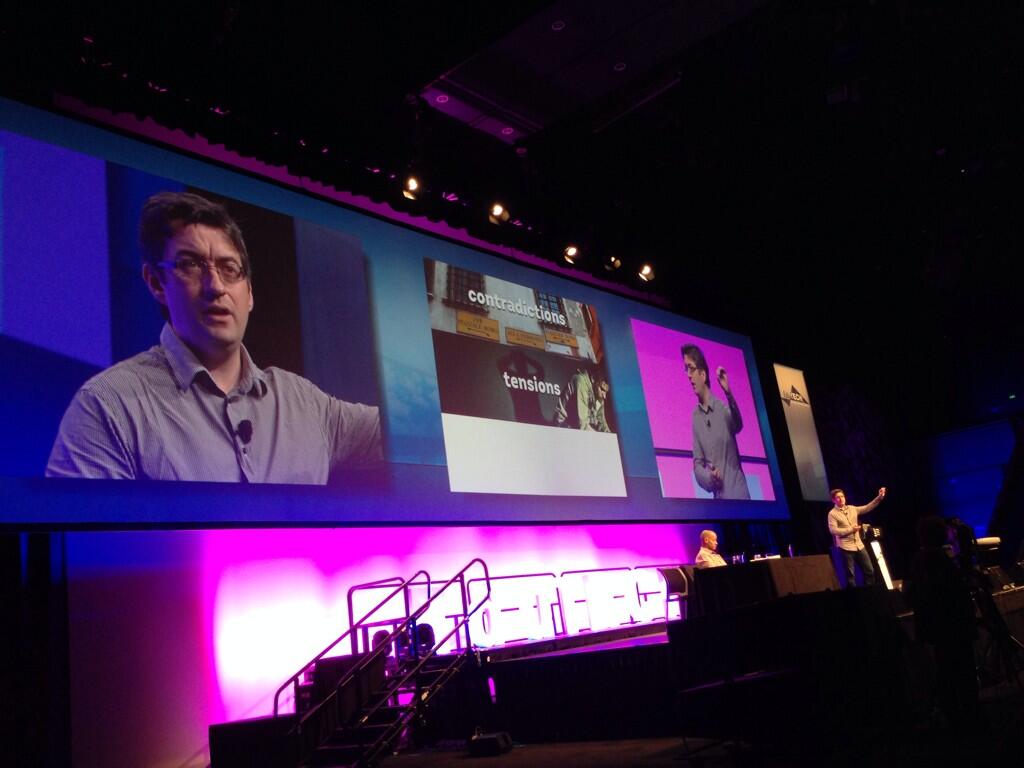 Ewan's talk summarised via Storify by corisel.
Gary Stager - Making School Reform
Tom Barrett - Creativity and the Australian Curriculum
Dan Haesler - How to use technology to enhance student engagement, motivation and wellbeing
Joyce Valenza - Hacking the Library
Greg Whitby - Developing a contemporary model of learning & teaching for a connected world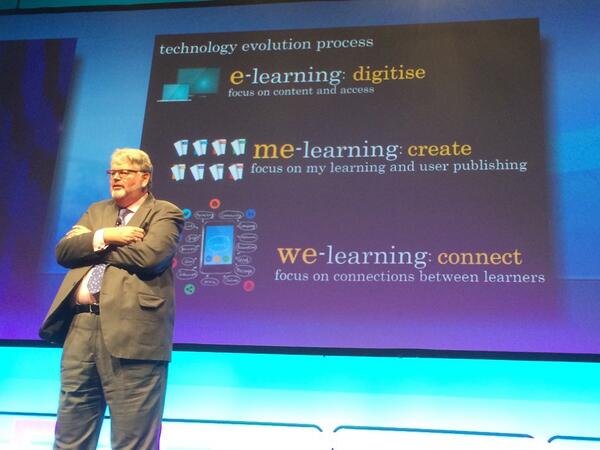 Ian Jukes - Aligning technology initiatives in the age of disruptive innovation
Sue Waters, who works for Edublogs, took it upon herself to curate the photos, videos, tweets and blogposts into Flipboard creating a digital artifact that delves even deeper than this virtual line up here. Check it out - it is a real treat and shows the power of crowdsourcing showing that it is possible to see things from other people's point of view. CHECK IT OUT!